Couplet Coffee (WIP)
Couplet Coffee is a speciality coffee shop that is queer woman owned. They aim to make coffee fun and approachable, "not douchey". For this project, Couplet reached out for us to create a custum Ecommerce website, where users can shop and learn more about the brand.

I worked directly with our Ecomm lead, as well as our developer to create this site. We. started with wireframes and brand application explorations to see how we can evolve and also utilize their eccentric branding to exist on a digital space. Working on this project, we wanted the site to feel alive, quirky, fun, and interactive, yet also be user friendly and stay true to the nature of an ecomm site.

Visit the site here for the full experience.
Art Direction + Design: Maura Cottles & Devin Lee
Digital Design | Web Design | UI/UX | Branding |
Copywriting |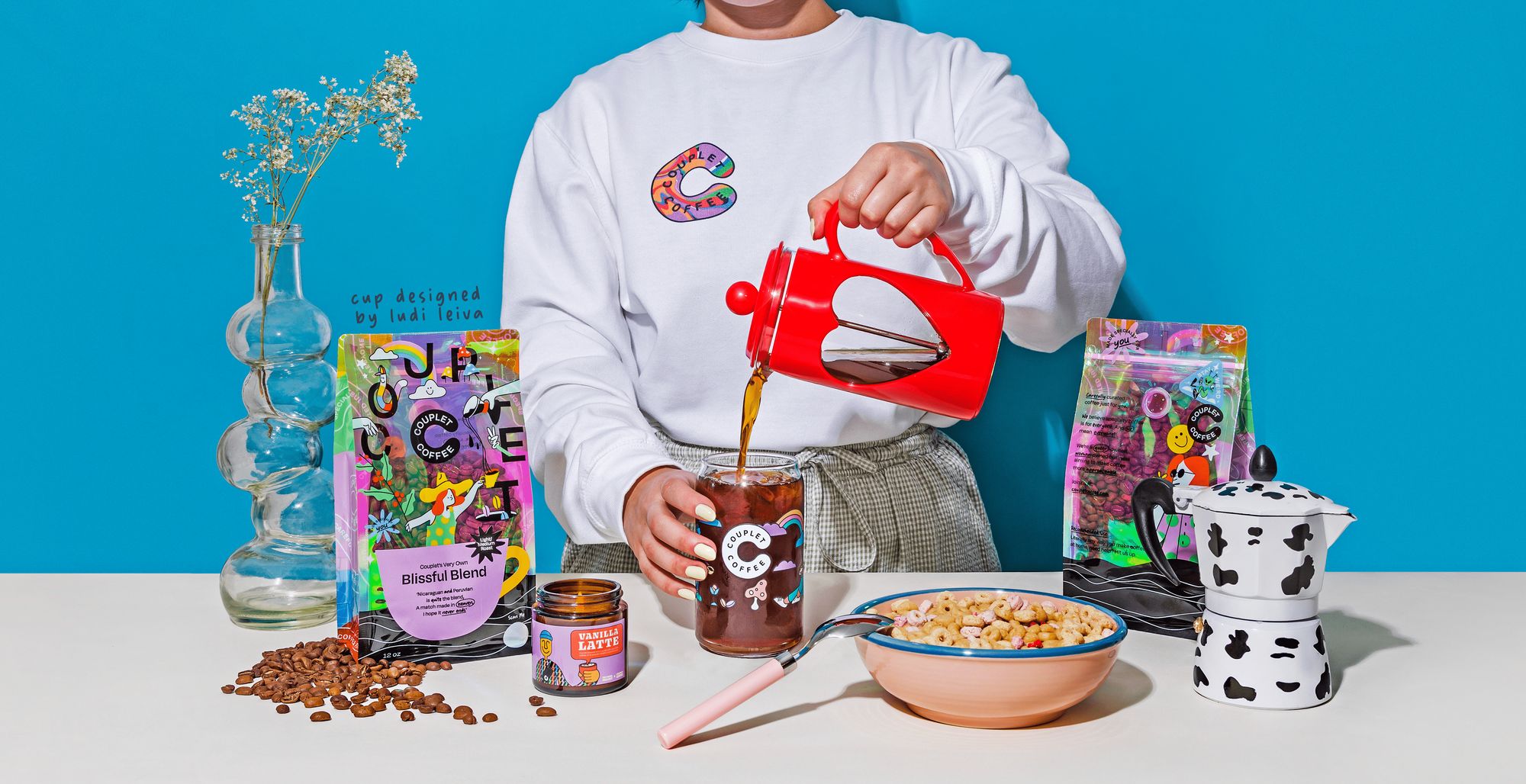 ---